Submit to our new zine: Unreal Cities
Raymond Williams describes the metropolis as a 'melting-pot', a place where cultures and ideas are merged through varying creative practices. Unreal Cities is a new periodical being published by New Binary Press that welcomes submissions of poetry, flash fiction, essays, and visual art with metropolitan themes.
Issues of Unreal Cities will be published in print, as a zine, as well as replicated online as a free open-access website.
This project also represents an opportunity for the press to explore profit-sharing models. All profits from the sale of the zine will be split equally amongst contributors, with the press' share limited to whatever is sufficient to cover production costs. This will most likely result in contributors receiving a nominal fee, but they will benefit fully from all sales of the print edition.
Submissions Guidelines (Deadline: June 1)

All submissions should be relevant to the project's theme—the metropolis, cities (big and small), urban spaces!
All content—including a brief biographical note—should be included in one file.
Authors are welcome to submit up to 3 poems, or one piece of flash fiction (500-3,000 words). Essays should be critical but reflective in nature (1,000-3,000 words). We are not interested in reviews at this time, but essays can contain an element of such if appropriate.
Visual artists are also welcome to submit pieces for consideration, though be mindful of the format's contraints—the zine will be a high-volume production on low quality paper, printed in B&W; please only submit works which are conducive to this materiality. When submitting works of visual art, please submit low-quality representations of the work. Print-optimised versions will be sought for successful submissions.
Please only submit original works. We do not consider simultaneous submissions. We regret that we do not have the capacity to offer individualised feedback, and may take several months to repond to submissions.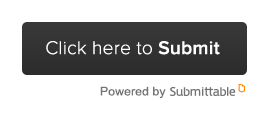 Editors
The first few issues of Unreal Cities will be edited by Michael Kindellan, Bonnie Ditlevsen, and James O'Sullivan.
Michael Kindellan is a poet and scholar. His poems have appeared in chapbooks such as Charles Baudelaire (Bad Press), Word is Born (with Reitha Pattison, Arehouse), Not love (Barque), Untitled (Crater), Financial Times (No press) and, forthcoming with Emily Critchley and Alison Honey, Alphabet poem for kids! (Crater). He is a Vice Chancellor's Fellow in English Literature at the University of Sheffield where he co-directs the Centre for Poetry and Poetics. Michael's book Ezra Pound's Late Cantos: Composition, Revision, Publication is forthcoming from Bloomsbury in September 2017.
Bonnie Ditlevsen is the organizer of the Penduline Poetry Series and Penduline Reading Series in Portland, Oregon, both offshoots of Penduline, the electronic literary magazine she founded in 2011. She performs numerous works from the 16th, 17th and 18th centuries as a 1st soprano Renaissance and Baroque vocalist.
James O'Sullivan is the Founding Editor of New Binary Press. His own work has appeared in numerous literary journals and periodicals, including The SHOp, Cyphers, and Southword. His third collection of poetry, Courting Katie, is being published by Salmon Poetry later this year. Fore more, see josullivan.org.
---