Submissions to New Binary Press must strictly adhere to the following guidelines.
New Binary Press is a very small press that is highly selective. We are currently accepting submissions across a variety of genres, from both established and emerging authors alike. If you have a manuscript that you feel is worth sharing, please do send it to us for consideration, but only if you feel that New Binary Press is right for your work. To get a sense of what we tend to publish—and to support our efforts—you can purchase one of our titles.
Please note that we are overwhelmed with submissions, and can take upwards of 12 months to respond (so only submit if you are really sure that we are the right imprint for you). We do not consider simultaneous submissions, and are not in a position to offer individualised feedback.
New Binary Press is particularly interested in collections of poetry and short fiction, as well as novels and novellas. We also welcome born-digital electronic literature. We also welcome unsolicited works of non-fiction. New Binary Press does not publish children's literature at this time.
It is very important that you do not submit work if the rights to such work are already bound to another publisher. This is not an issue for any unpublished pieces, but for anything that may have been previously published, please consult with the relevant publisher (this includes journals, magazines and websites).
All submissions should be in .rtf or .docx format. Please do not submit in any other format. In the Cover Note field, please include your full name and contact details. In addition, include within this file a list of any previous publications, as well as a brief biography and outline of any relevant credentials.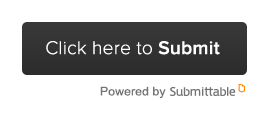 The cost of publishing a manuscript is such that we can only afford to publish authors whose work we feel is of a certain standard. Furthermore, because publishing is an expensive practice, we need to publish writers who are not just a critical success, but also commercially viable. Submissions from authors who have already accumulated a minor following, or that have clearly defined markets through which their books would sell, have a greater chance of acceptance. We are not arguing in favour of the commodification of art, but rather, simply acknowledging that there are stark economic realities that need to be faced up to by any independent publisher. We want authors who actively engage with their potential readership and literary communities, and are willing to take on much of the promotion that is required in marketing the type of literature we are interested in, particularly poetry.