The New Binary Press Poetry Prize
Submissions of completed poetry manuscripts are now being invited to the New Binary Press Poetry Prize. The winning entry will receive a standard print publishing contract with New Binary Press, as well as €250.
Submission Guidelines
1. There is a €15 entry fee.
2. Manuscripts should be 50-80 poems in length. There is no limit to the length of individual poems.
3. Poems may have been previously published in journals, periodicals and anthologies, but should not have appeared in single-authored chapbooks or collections.
4. The author's name should not appear anywhere on the manuscript.
5. The judge's decision is final.
6. The deadline for submissions is November 1st, 2017.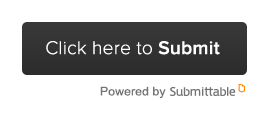 We regret that we will not be in a position to offer individualised feedback to entrants.
Judge
Emily Cullen is a poet, curator, scholar and harper based in Galway. She is Programme Director of the Cúirt International Festival of Literature. Emily has published two collections of poetry: In Between Angels and Animals (Arlen House, 2013) and No Vague Utopia (Ainnir Publishing, 2003). She was selected for Poetry Ireland's Introductions Series in 2004 and, in that same year, she was the Programme Director of the Patrick Kavanagh centenary celebrations. She earned a Ph.D. in English from NUI Galway in 2008 and was awarded an IRC Government of Ireland Fellowship for her doctoral thesis. In addition to her creative writing, Emily publishes articles on Irish cultural history and teaches part-time at NUI Galway.
---